As the seasons change, so do our taste buds. There's nothing quite like enjoying a meal made with fresh, seasonal ingredients. From the crispness of fall apples to the brightness of spring greens, each season brings its own unique flavors and culinary delights. In this blog, we'll explore some of the most delicious seasonal eats for an awesome time.
Fall
Fall is the season of pumpkins, apples, and warm spices. It's the perfect time for hearty soups, stews, and roasted vegetables. Here are some delicious seasonal eats to try this fall:
Pumpkin Soup: This creamy soup is made with roasted pumpkin, onions, and garlic. It's seasoned with warming spices like cinnamon, nutmeg, and ginger. Top it with a dollop of sour cream and some croutons for a cozy fall meal.
Roasted Brussels Sprouts: Brussel sprouts are at their peak in the fall. Roast them with some olive oil, salt, and pepper until they're crispy and tender. Drizzle them with balsamic vinegar for a sweet and tangy finish.
Apple Pie: Nothing says fall like a warm slice of apple pie. Use tart apples like Granny Smiths for the filling, and add plenty of cinnamon and nutmeg. Serve it with a scoop of vanilla ice cream for a classic fall dessert.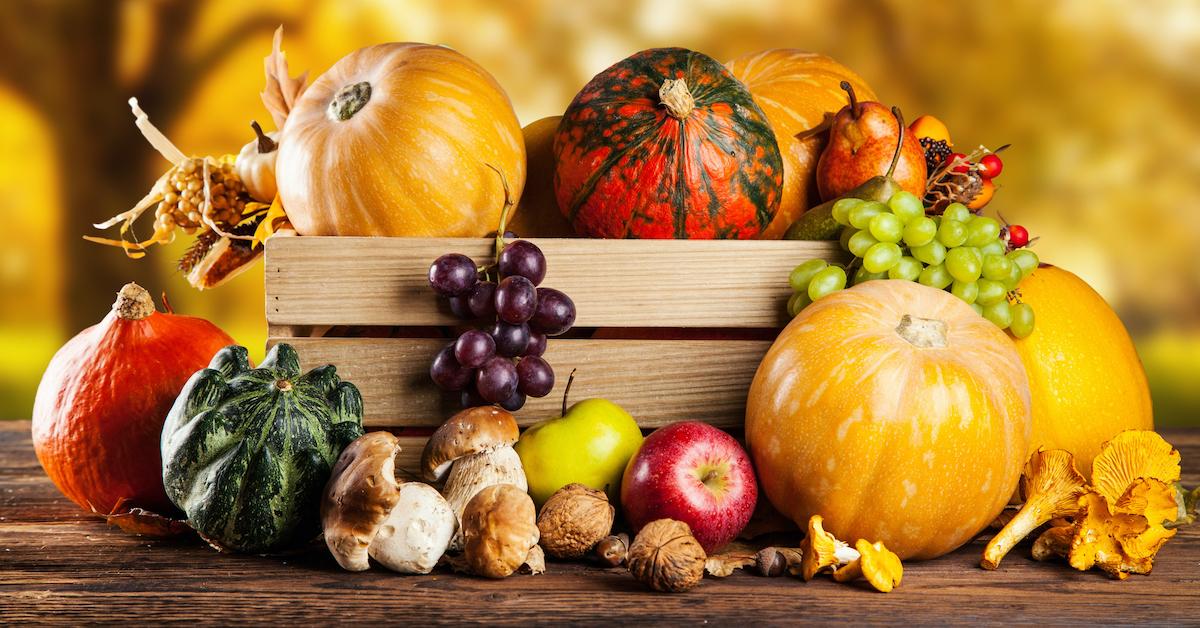 Winter
Winter is the season of comfort food. It's the time for hearty stews, warming soups, and rich, indulgent desserts. Here are some delicious seasonal eats to try this winter:
Beef Stew: This classic comfort food is made with tender beef, root vegetables, and plenty of herbs and spices. It's the perfect meal to warm you up on a cold winter night.
Hot Chocolate: There's nothing quite like a warm cup of hot chocolate on a chilly winter day. Make it extra decadent by adding a dollop of whipped cream and some chocolate shavings.
Gingerbread Cookies: These spicy cookies are a winter staple. They're made with molasses, ginger, cinnamon, and cloves. Roll them out and cut them into festive shapes like snowflakes and gingerbread men.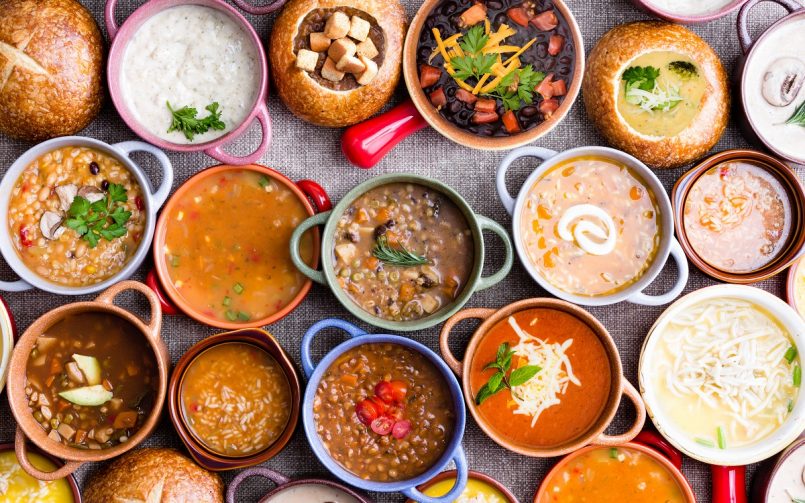 Spring
Spring is the season of renewal and fresh starts. It's time for fresh greens, herbs, and bright, citrusy flavors. Here are some delicious seasonal eats to try this spring:
Asparagus Salad: Asparagus is at its peak in the spring. Toss it with some mixed greens, shaved Parmesan, and a lemon vinaigrette for a light and refreshing salad.
Lemon Bars: These tangy bars are the perfect dessert for spring. They're made with a buttery shortbread crust and a zesty lemon filling. Serve them with a dusting of powdered sugar for a sweet finish.
Spring Pea Soup: This vibrant soup is made with fresh peas, mint, and vegetable broth. It's light and refreshing, perfect for a springtime lunch.
Summer
Summer is the season of abundance. It's time for juicy fruits, crisp vegetables, and refreshing drinks. Here are some delicious seasonal eats to try this summer:
Caprese Salad: This classic salad is made with fresh tomatoes, basil, and mozzarella cheese. Drizzle it with olive oil and balsamic vinegar for a simple and delicious summer meal.
Grilled Corn: Corn is at its peak in the summer. Grill it with some butter and salt until it's charred and tender. Serve it with a squeeze of lime juice for a bright and flavorful side dish.
Watermelon Salad: This refreshing salad is made with juicy watermelon, feta cheese, and fresh mint
Grilled Vegetables: Grilling vegetables bring out their natural sweetness and add a smoky flavor. Try grilling zucchini, bell peppers, and eggplant for a colorful and flavorful side dish.
Iced Tea: Stay cool and refreshed with a glass of iced tea. Try brewing black tea with fresh mint leaves and lemon slices for a bright and flavorful summer drink.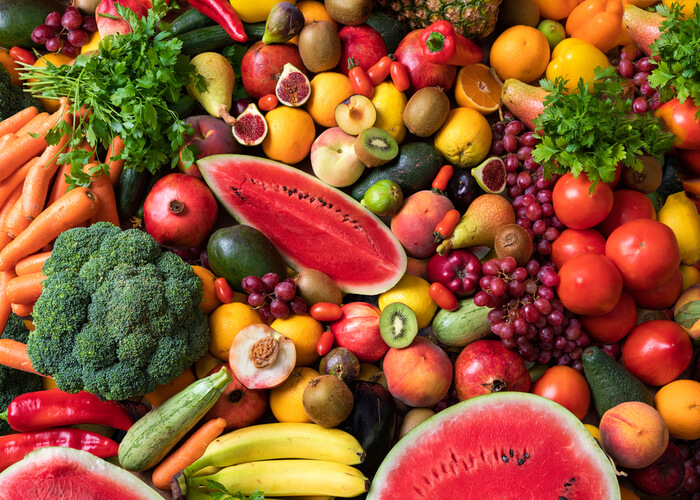 In conclusion,
there's no better time to enjoy delicious, seasonal eats than right now. Whether it's a warm bowl of pumpkin soup in the fall, a refreshing watermelon salad in the summer, or a hearty beef stew in the winter, seasonal foods are always a good choice. Not only do they taste better, but they're also better for you and the planet. So, the next time you're at the grocery store or farmer's market, be sure to look for the freshest seasonal produce and get ready to enjoy some delicious meals.
---
Are you ready to take your freelance career to the next level? Freelancing offers incredible flexibility and opportunities, but mastering it requires a combination of skills, strategies, and mindset.
Teachers are the pillars of our future. They are the ones who shape our minds and hearts, and they teach us the skills we need to succeed in life. They are our mentors, our role models, and our friend
Introduction Artificial Intelligence (AI) has emerged as the latest trending topic, captivating minds and industries across the globe. With its potential to revolutionize various sectors, AI has be
The journey of self-discovery is a lifelong one. It is a journey of exploration, growth, and change. It is a journey that can be both challenging and rewarding. On the road to self-discovery, we wi
In today's fast-paced world, students and professionals often find themselves overwhelmed by the demands of studying or working in an office job. The constant pressure to perform, meet deadlines,
For 10 seasons, from 1994 to 2004, the television landscape was forever changed by a show that depicted the trials, triumphs, and hilarious adventures of a tight-knit group of friends living in New Yo
Defence Minister Rajnath Singh launched the NCC Integrated Software on July 7, 2023, in New Delhi. The software is a single-window interactive platform for cadets, designed on the entry-to-exit model.
In a move that is sure to heat up the social media wars, Instagram's Threads app attracted over 50 million users in a single day. The app, which is designed as a more private and intimate alternat
Starting a business in your hometown can be a rewarding and lucrative endeavor. You have the advantage of local knowledge, a built-in support network, and a deep understanding of the community's n
Cracking the Union Public Service Commission (UPSC) examination is a dream for many aspiring civil servants in India. Considered one of the toughest exams in the country, the UPSC examination demands