Bodybuilding is an intensive sport that requires dedication, hard work, and proper nutrition. Without proper nutrition, you cannot expect to achieve your bodybuilding goals. A proper bodybuilding nutrition plan is crucial to fuel your body with the right nutrients for the growth, repair, and maintenance of muscle tissue. In this blog post, we will provide you with a beginner's guide to an effective bodybuilding nutrition plan.
1. Set Your Goals
Before you start a bodybuilding nutrition plan, you need to set your goals. Do you want to gain muscle mass or lose body fat? Your goals will determine your nutrition plan, so it's important to be clear about what you want to achieve.
2. Calculate Your Calorie Needs
The next step is to calculate your calorie needs. This will give you an idea of how many calories you need to consume to maintain your current weight or gain muscle mass. There are several online calculators that can help you with this, but you can also consult with a nutritionist for a more accurate calculation.
3. Determine Your Macronutrient Ratio
Once you know your calorie needs, the next step is to determine your macronutrient ratio. Macronutrients are the nutrients that provide calories, including protein, carbohydrates, and fats. Each macronutrient plays a unique role in your body, so it's important to balance them properly.
Protein is essential for muscle growth and repair, so bodybuilders should aim to consume at least 1 gram of protein per pound of body weight. Carbohydrates provide energy for your workouts, and fats are essential for hormone production and overall health. A balanced macronutrient ratio for bodybuilders is typically 40% protein, 40% carbohydrates, and 20% fats.
4. Choose the Right Foods
Choosing the right foods is crucial for an effective bodybuilding nutrition plan. Focus on whole, nutrient-dense foods that provide the right balance of macronutrients. Some examples of good protein sources include chicken, fish, lean beef, and plant-based sources like tofu and lentils.
Good carbohydrate sources include whole grains, fruits, and vegetables. Healthy fats can be found in nuts, seeds, avocados, and olive oil. It's important to avoid processed foods, sugary drinks, and foods high in saturated and trans fats.
5. Plan Your Meals
Planning your meals is essential to ensure that you are getting the right balance of macronutrients throughout the day. You can use meal planning apps or websites to create a meal plan that fits your calorie and macronutrient needs.
It's important to eat every 3-4 hours to keep your metabolism running and provide your muscles with a steady stream of nutrients. Make sure to include protein, carbohydrates, and healthy fats in every meal.
6. Stay Hydrated
Staying hydrated is important for overall health and muscle function. Drink at least 8-10 glasses of water per day, and more if you are exercising intensively. You can also include sports drinks or electrolyte supplements during your workouts to replace lost fluids and minerals.
7. Supplement Wisely
Supplements can be a helpful addition to your bodybuilding nutrition plan, but they are not essential. Protein supplements like whey protein can be helpful for meeting your daily protein needs, especially if you have trouble getting enough protein from whole foods.
Other supplements like creatine, beta-alanine, and caffeine can also be helpful for improving performance and muscle growth. However, it's important to research supplements carefully and consults with a healthcare professional before taking them.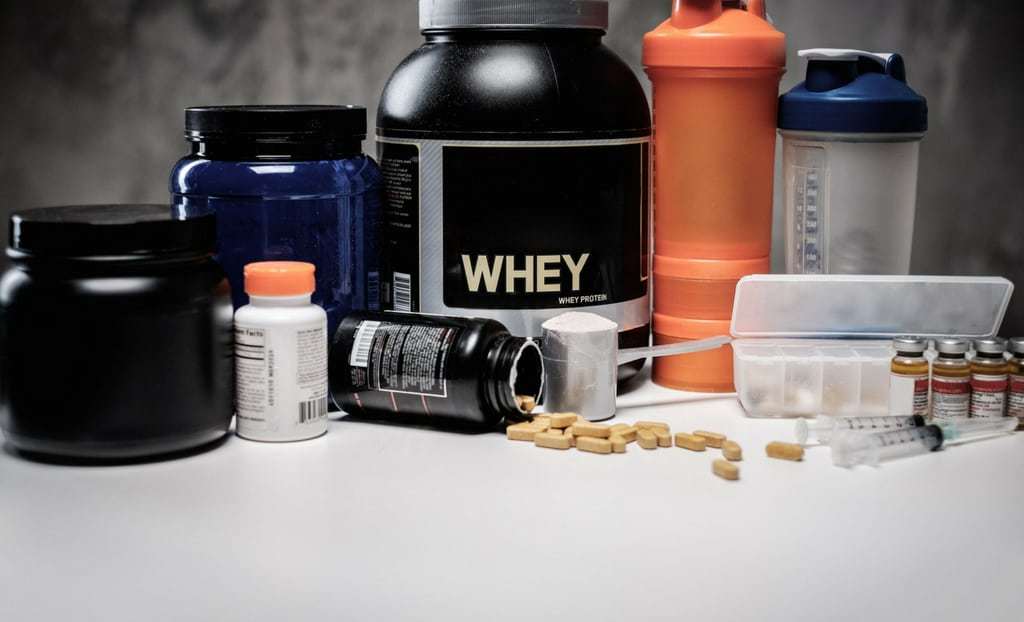 Conclusion:
An effective bodybuilding nutrition plan is essential for achieving your fitness goals. By setting your goals, calculating your calorie needs, determining your macronutrient ratio, choosing the right foods, planning your meals, staying hydrated, and supplementing wisely, you can provide your body with the right nutrients to fuel your workouts, build muscle mass, and improve your overall health.
---