Maa Khushmanda, also known as Kushmanda Devi or the fourth form of Navdurga, is a Hindu goddess worshipped during the nine-day festival of Navratri. Her name is derived from two Sanskrit words: "khush" which means happiness or pleasure, and "manda" which means slow or dull. Therefore, she is believed to bring happiness and light into the lives of her devotees.
Maa Kushmanda is depicted as a radiant and powerful goddess, with eight arms and a radiant smile. She rides a lion, symbolizing courage and strength, and holds various objects in her hands, each with a symbolic meaning. Her right hands hold a mala (rosary) and a lotus, while her left hands hold a kamandalu (water pot) and a bow and arrow. She also holds a chakra (discus), a gada (mace), a sword, and a shield, representing her power and protection.
Devotees believe that worshipping Maa Khushmanda during Navratri can bring them prosperity, success, and happiness. Her worship is said to bring positive energy and remove all obstacles in life. It is also believed that her blessings can help in getting rid of diseases and other health-related problems.
During the nine-day festival of Navratri, devotees perform various rituals and puja to worship Maa Khushmanda. It is believed that offering fruits, flowers, and sweets to her can please her and bring her blessings. Devotees also sing devotional songs and offer prayers to seek her blessings.
Maa Khushmanda is also associated with the Manipura Chakra, which is the third chakra in the human body. This chakra is located in the abdomen, and it is believed to be responsible for the digestive system and metabolism. Therefore, worshipping Maa Khushmanda is said to bring balance to this chakra and improve overall health.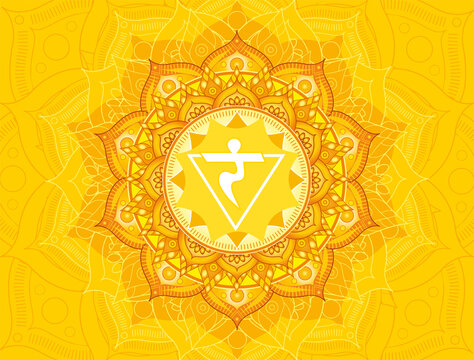 According to legend, when there was only darkness and void, Maa Kushmanda created the universe by releasing her divine energy. It is believed that she resides in the core of the sun and radiates her divine energy in all directions, creating and sustaining life on earth.
The festival of Navratri is dedicated to the worship of Maa Kushmanda and is celebrated with great fervor and devotion across India. Devotees offer flowers, fruits, and sweets to the goddess, and recite prayers and hymns in her honor. It is believed that worshipping Maa Kushmanda during Navratri can bring prosperity, good health, and success in all endeavors.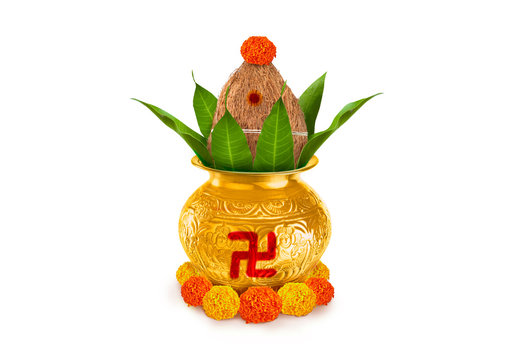 Apart from her role as the creator of the universe, Maa Kushmanda is also associated with the Manipura chakra, which is located in the solar plexus region of the body. This chakra is associated with the qualities of courage, self-confidence, and willpower, and is said to be the source of one's creative energy. By meditating on Maa Kushmanda and the Manipura chakra, one can awaken their inner creative energy and overcome obstacles in life.
In conclusion, Maa Kushmanda is a powerful and radiant goddess who represents the creative energy of the universe. Her worship during Navratri can bring blessings of prosperity, good health, and success, while meditating on her can awaken the inner creative energy and help overcome obstacles in life. Let us bow down to Maa Kushmanda and seek her blessings for a happy and prosperous life.
---
Are you ready to take your freelance career to the next level? Freelancing offers incredible flexibility and opportunities, but mastering it requires a combination of skills, strategies, and mindset.
Teachers are the pillars of our future. They are the ones who shape our minds and hearts, and they teach us the skills we need to succeed in life. They are our mentors, our role models, and our friend
Introduction Artificial Intelligence (AI) has emerged as the latest trending topic, captivating minds and industries across the globe. With its potential to revolutionize various sectors, AI has be
The journey of self-discovery is a lifelong one. It is a journey of exploration, growth, and change. It is a journey that can be both challenging and rewarding. On the road to self-discovery, we wi
In today's fast-paced world, students and professionals often find themselves overwhelmed by the demands of studying or working in an office job. The constant pressure to perform, meet deadlines,
For 10 seasons, from 1994 to 2004, the television landscape was forever changed by a show that depicted the trials, triumphs, and hilarious adventures of a tight-knit group of friends living in New Yo
Defence Minister Rajnath Singh launched the NCC Integrated Software on July 7, 2023, in New Delhi. The software is a single-window interactive platform for cadets, designed on the entry-to-exit model.
In a move that is sure to heat up the social media wars, Instagram's Threads app attracted over 50 million users in a single day. The app, which is designed as a more private and intimate alternat
Starting a business in your hometown can be a rewarding and lucrative endeavor. You have the advantage of local knowledge, a built-in support network, and a deep understanding of the community's n
Cracking the Union Public Service Commission (UPSC) examination is a dream for many aspiring civil servants in India. Considered one of the toughest exams in the country, the UPSC examination demands